Carpigiani, a renowned name in the world of gelato, is set to host captivating gelato workshops during the FHI 2023. These workshops offer an exceptional opportunity for attendees to immerse themselves in the art of crafting authentic Italian gelato. Led by expert gelato artisans, participants will learn the secrets of creating the perfect gelato, from selecting high-quality ingredients to mastering the intricate techniques of churning and freezing. Through hands-on experiences and expert guidance, Carpigiani's gelato workshops at FHI promise to educate and inspire gelato enthusiasts, allowing them to delve into the world of gelato craftsmanship and savor the delights of this beloved frozen treat.
Gelato Workshop Time Schedule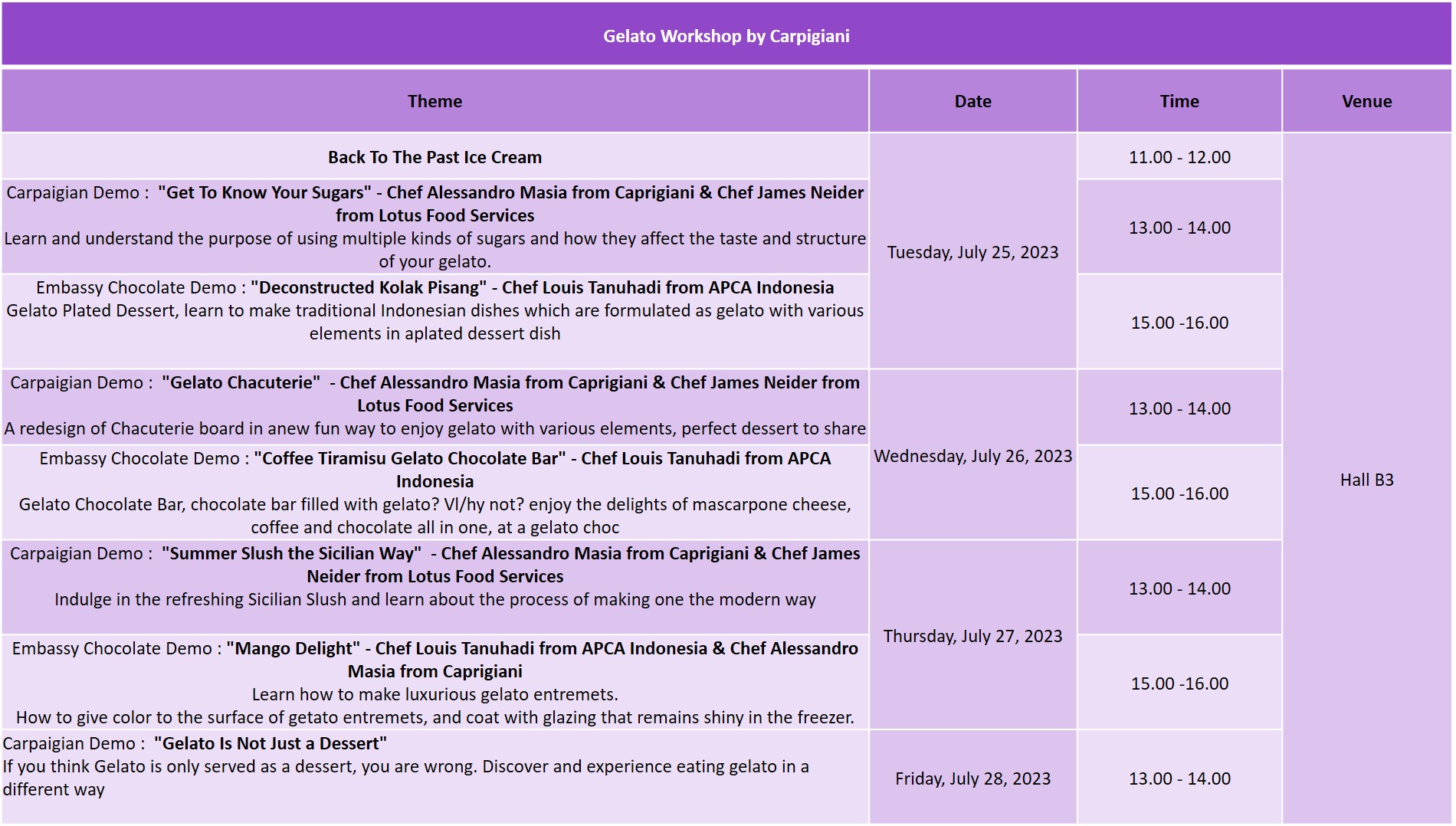 NOTE: The schedule above is subject to change without prior notice. Final event schedules will be posted onsite (at the venue) during the event dates.