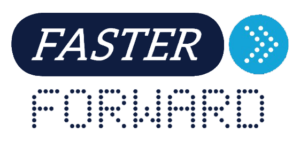 FasterForward is Informa's approach to sustainable business.
Our aim is to become an ever more sustainable, positive impact business. Through the FasterForward programme, we are embedding sustainability into everything we do and seizing opportunities from helping our customers and markets do the same.
FasterForward is a structured three-part programme with ambitious commitments and a wide range of activities, covering Informa's business operations, our brands and products and our broader community impact.
When it comes to sustainability, we're moving FasterForward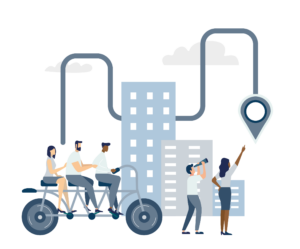 Under the Faster to Zero pillar, we are moving faster to become a zero waste and net zero carbon business.
To help meet the urgent challenges of a changing world, this means taking accelerated steps to reduce our carbon and waste footprint with the aim of becoming a zero waste and net zero carbon business by 2030.
Wherever we can, we are also actively helping our partners, customers and wider markets to achieve the same.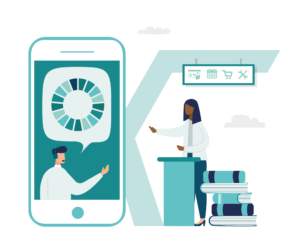 All across Informa, our brands and products connect people with knowledge.
Our greatest impact on the world is through the specialist content and expert connections we deliver, and under the Sustainability Inside pillar, we are embedding sustainability inside every one of our brands.
Whether it's through content, events, intelligence, research or training, Sustainability Inside helps our customers accelerate their own sustainable development, creating growth opportunities for our brands and supporting progress in the specialist markets we serve.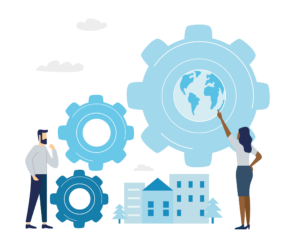 Under FasterForward, the Impact Multiplier pillar is about the positive impact we create when we can improve access to our specialist knowledge, help people connect more efficiently and invest in our communities.Through the content we provide, we can help connect and inform those who struggle to access specialist knowledge and professional networks.
When they connect at our events and online, we can help customers be even smarter and more efficient with their time and travel. Where we work in a specialist or local community, we can partner with them and invest in ways that help them succeed and create more positive impacts in turn.

Pamerindo Indonesia has recently won the FasterForward 2022 awards in the Informa Global Awards. We are deeply honoured to receive the FasterForward Awards. Sustainability has always been at the heart of our business, and it is something that we are deeply passionate about. This award is a testimony to our collective commitment in creating a sustainable future for generations to come.
By working together and taking progressive steps towards sustainability we can make an impactful difference. This award is an endorsement on the team's efforts.
Sustainability is us – let's make the difference!
OUR APPROACH TO SUSTAINABLE BUSINESS
For over a decade, Informa has focused on sustainability in areas where we can make the most significant contribution to the economy, society and the environment. This includes consideration of our operations, our content and the communities in which we work. I firmly believe that integrating sustainability into everything we do is vital to our ability to create long-term value for all our stakeholders whether they are investors, customers, colleagues or others.
HALFWAY THROUGH OUR 2025 SUSTAINABILITY GOALS

Despite uncertainties caused by the pandemic and the economic environment over the last two years, we continue to be committed to investing in the long-term success of the company, including investing in our people, our brands and in sustainability.
Since the launch of FasterFoward in 2020, we have expanded our sustainability team and embedded specialists in the business to help provide local tailored programmes, launched industry-leading initiatives such as Better Stands, the Net Zero Carbon Events pledge and committed to programmes such as Publishing Declares which commits us to supporting the UN's Sustainable Development Goals (SDGs). Thousands of colleagues are actively working to embed sustainability in everything that we do. Senior executives and many senior managers within the company now have personal targets linked to sustainability. These targets flow down to their teams and help embed sustainability into our operations.
Now that we've put some solid foundations in place, we need to keep our momentum and keep pushing throughout the organisation the key programmes that will help us deliver on our FasterForward goals. The infographic on the next page shows some of the main activities we have in place to achieve this.
"Counteract the Environmental Impact on the Planet Through Sustainability in the Hospitality, Food & Beverage Sector with Innovation Towards the Global Market"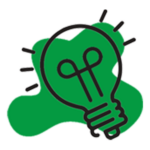 Pamerindo's Events are powered by renewable energy making the electricity usage carbon neutral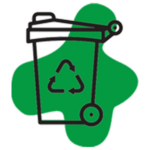 We are carefully designing our feature areas to minimise the level of waste generated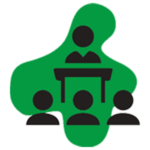 We facilitate the discussion and knowledge on sustainability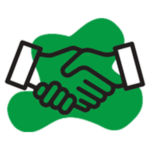 We partner with different organization for sustainability business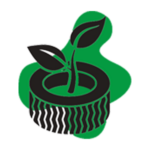 We upcycle and repurpose exhibition materials into creative interior design by collaborating with a local agency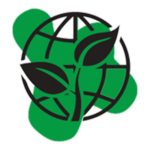 Working with suppliers to focus on environmental impact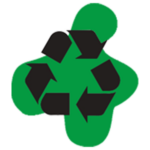 Promote reused items to participants eg. reused bottle, reused bag, reused pallet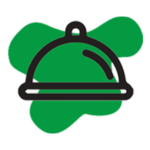 Catering fresh and locally-sourced food & beverages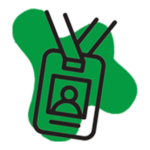 We encourage visitors to hand in your lanyard for reuse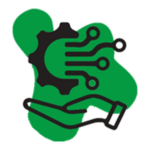 Digital adoption to reduce paper
SUSTAINABILITY MOVEMENTS AT FHI 2023
Food & Hotel Indonesia (FHI) is fully dedicated to integrating sustainability practices into our event by implementing measurable initiatives. We acknowledge our responsibility for the environmental impact and strive to maximize the sustainability of our event. Our primary aim is to engage a diverse and environmentally conscious audience, inspiring them to make conscious choices that contribute to sustainability.
To achieve our sustainability goals, we collaborate with various sustainable organizations and companies. This collaboration allows us to work together towards creating a more sustainable event that aligns with our commitment to environmental stewardship.
One of our key initiatives at our upcoming event is the reduction of food waste. We have partnered with the ALLAS Project, a community-based initiative that promotes sustainability by collecting and sanitizing reusable food containers that would otherwise be discarded. By providing reusable food containers at the event, we can significantly reduce the use of single-use plastics and other disposable materials. This not only helps to reduce waste but also supports the circular economy by prolonging the lifespan of materials.
We have also established partnerships with Alton Waste Management for food waste programs. Alton Waste Management, a trusted waste supplier in Indonesia, focuses on cardboard waste distribution services with a "Go Green" motto. They prioritize quality and quantity in their operations. Additionally, we have implemented a high-tech weighing machine to accurately measure the net weight of bulk cartons transported by trucks, ensuring efficient waste management.
Enhancing our priority in sustaining the FasterForward movements, here at Food & Hotel Indonesia we are proud to continue our #BringYourOwnTumbler campaign, exemplifying our dedication to reducing single-use plastic waste. As part of this initiative, all visitors will have the opportunity to refill their water bottles for free throughout the exhibition halls. Thanks to our partners Waterpro and Ron88, water refill machines are conveniently placed for your convenience. We strongly encourage everyone to join us in this sustainable effort by bringing their own tumblers to the event. By working together, we can make a positive impact on the environment while enjoying the incredible showcase of the food and hospitality industries at Food & Hotel Indonesia. Let's prioritize sustainability and #BringYourOwnTumbler!
In FHI 2023, we are thrilled to join forces with locally established sustainable brands, including Robries and Stuffo, in our mission to make a positive impact on the environment. Robries is dedicated to breaking the cycle of plastic waste through recycling and embracing the circular economy. Their stylish and well-designed furniture, crafted from recycled plastic, graces our exhibition halls, championing the reduction of plastic waste and the promotion of sustainable practices. Another exciting collaboration is with Stuffo, a brand known for its unique, durable, and artistic bags. They passionately upcycle materials, including art event banners, immortalizing the memories of these events by transforming them into exquisite bag designs. Embracing their eco-conscious philosophy, they also utilize fused plastic bags, actively contributing to preserving our environment from plastic waste. Our support extends further, as we graciously donate our used banners to fuel their recycling efforts. Moreover, we remain committed to making environmentally conscious decisions concerning the use of carpets throughout the exhibition, ensuring every aspect aligns with our vision of a greener, more sustainable future. Together with our esteemed partners, Robries and Stuffo, we strive to inspire and lead the way towards a brighter, eco-friendly tomorrow.
We aim to decrease carbon emissions and waste sent to landfills by reducing the use of carpets throughout the exhibition halls. Through these collaborative efforts and initiatives, we are actively contributing to a more sustainable event, fostering environmental consciousness, and inspiring attendees to make sustainable choices. Together, we can make a difference and inspire positive change for generations to come.
OUR SUSTAINABILITY PARTNERs & WATER SPONSORS
GROWING FURTHER, FASTER AND SUSTAINABLY
We have an opportunity and a responsibility to drive sustainability, not only within the events and publishing industries, but also in the sectors that we serve. To me, that's the most exciting part. Providing platforms for whole markets to accelerate their sustainability – that's very powerful. And it's a great commercial opportunity for Informa.

Disposable booths in events can have a significant negative impact on the environment. These booths are designed to be used once and then discarded, which leads to a significant amount of waste. In general, one 36sqm disposable booth creates around 2 tonnes of waste. 
This waste can include materials such as wood, metal, plastic which can take hundreds of years to decompose in landfills. In addition, the energy and resources used to manufacture and transport these booths also contribute to the carbon footprint of events.  
To mitigate this impact, it is important to promote the use of sustainable booths and reduce the overall waste generated by exhibitions.  
The Informa Better Stands Program is an industry wide campaign aimed to unite exhibitors, contractors and the wider events industry together to move away from disposable, single use booths at our events, in favour of reusable structures. We believe that by eradicating disposable booths we will improve the ease, safety and sustainability of the exhibitor experience at our events.  
You can find more information about our sustainability efforts, including our latest sustainability reports through www.informa.com/sustainability