FHI 2023 Exhibitors & Supporting Organisations

Our Industry Seminar program is one of the highlights of Food & Hotel Indonesia, presented by several of our renowned exhibitors in the related industry. These industry leaders come together to showcase and acknowledge visitors with the latest products and services they offer, providing valuable insights into the trends and innovations that are shaping the future of the food and hospitality industry. With a diverse range of dynamic topics covered, attendees will be able to join exciting seminars that are tailored to their interests and expertise. Whether you're a seasoned industry professional or just starting out, the Industry Seminar program is the perfect opportunity to learn from the best and gain useful insights that will help you stay updated and grow in the industry.
Industry Seminar Time Schedule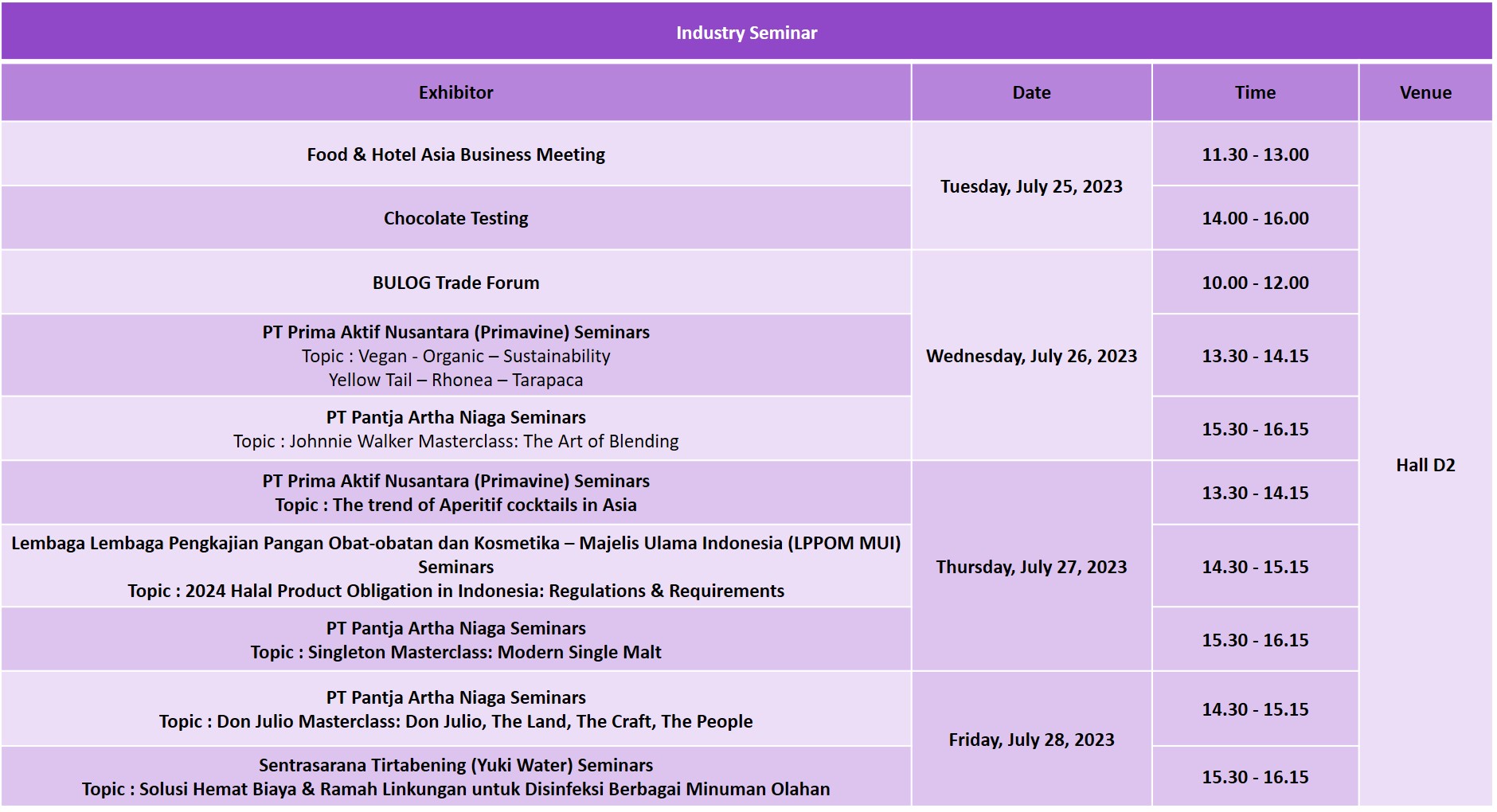 NOTE: The schedule above is subject to change without prior notice. Final event schedules will be posted onsite (at the venue) during the event dates.