Red Bull entertainment car is a versatile and engaging vehicle designed to bring excitement and entertainment to various events and gatherings. With its striking design and customized features, the car serves as a mobile platform for live performances, music festivals, and other entertainment experiences. It is equipped with a powerful audio system and tv screen, creating an immersive sound experience that energizes the crowd and amplifies the atmosphere. Inside, the car may feature a stage or DJ booth, providing a central focal point for performers and artists to showcase their talents. Whether it's hosting live concerts, DJ sets, or interactive experiences, the Red Bull entertainment car adds an electrifying element to any event, creating unforgettable moments for attendees and reinforcing the brand's association with exhilarating entertainment.
Redbull Party Truck Time Schedule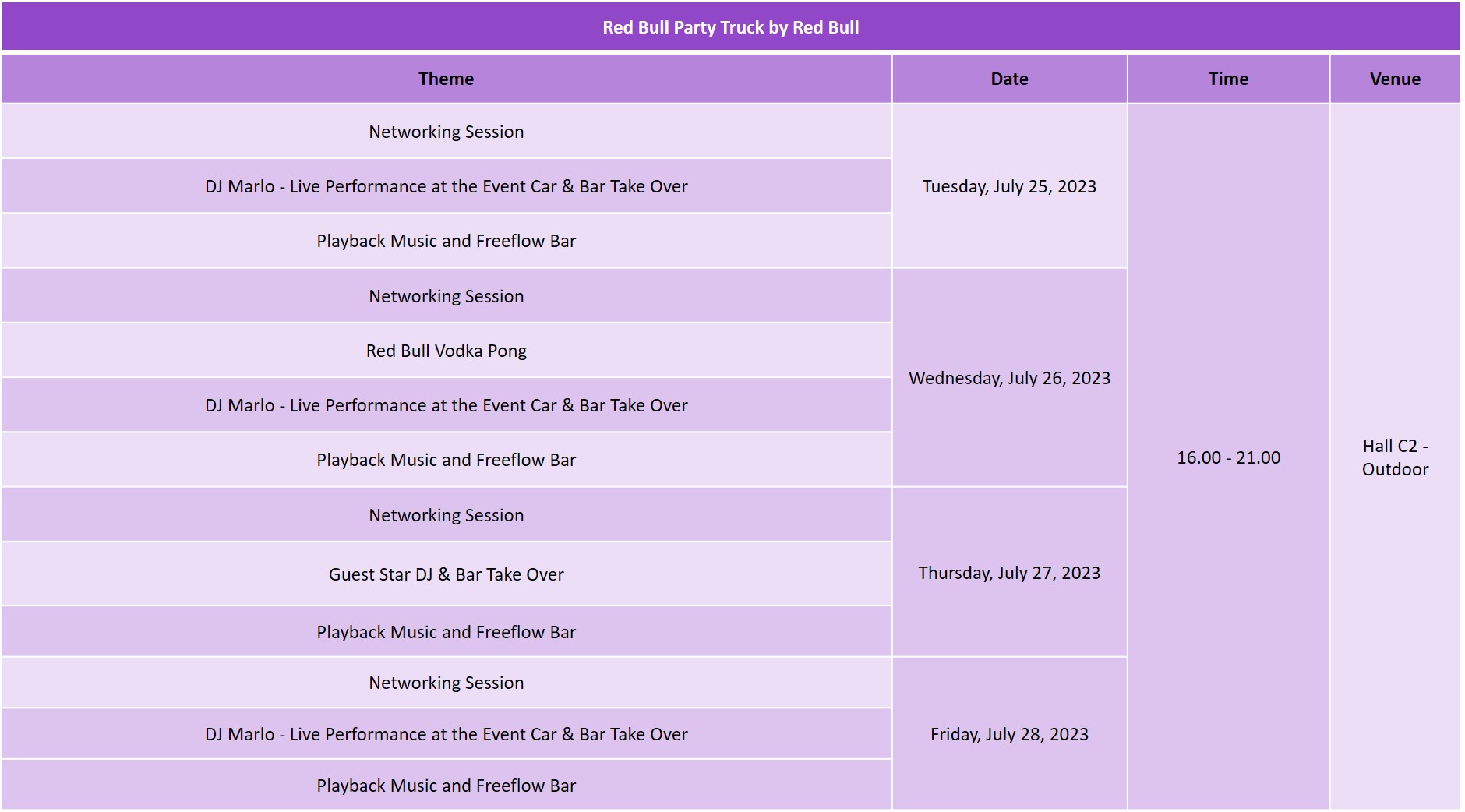 NOTE: The schedule above is subject to change without prior notice. Final event schedules will be posted onsite (at the venue) during the event dates.