Food & Hotel Indonesia (FHI) is delighted to announce the highly anticipated return of The 13th Salon Culinaire, a prestigious event that celebrates culinary excellence. This extraordinary culinary showcase features captivating competitions including The 7th Junior Asian Chef Challenge, Asia Pastry & Baking Challenge in collaboration with Indonesia Pastry Alliance (IPA), and the Young Talents Escoffier Indonesia Competition. These events provide aspiring chefs and talented pastry chefs with a platform to demonstrate their skills and showcase their creativity. FHI invites industry professionals and food enthusiasts to witness the evolution of the culinary arts and embark on a remarkable gastronomic journey where passion, talent, and innovation converge. It's an event not to be missed!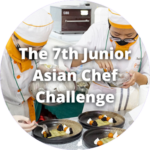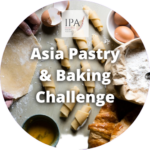 The 13th Salon Culinaire Time Schedule

NOTE: The schedule above is subject to change without prior notice. Final event schedules will be posted onsite (at the venue) during the event dates.